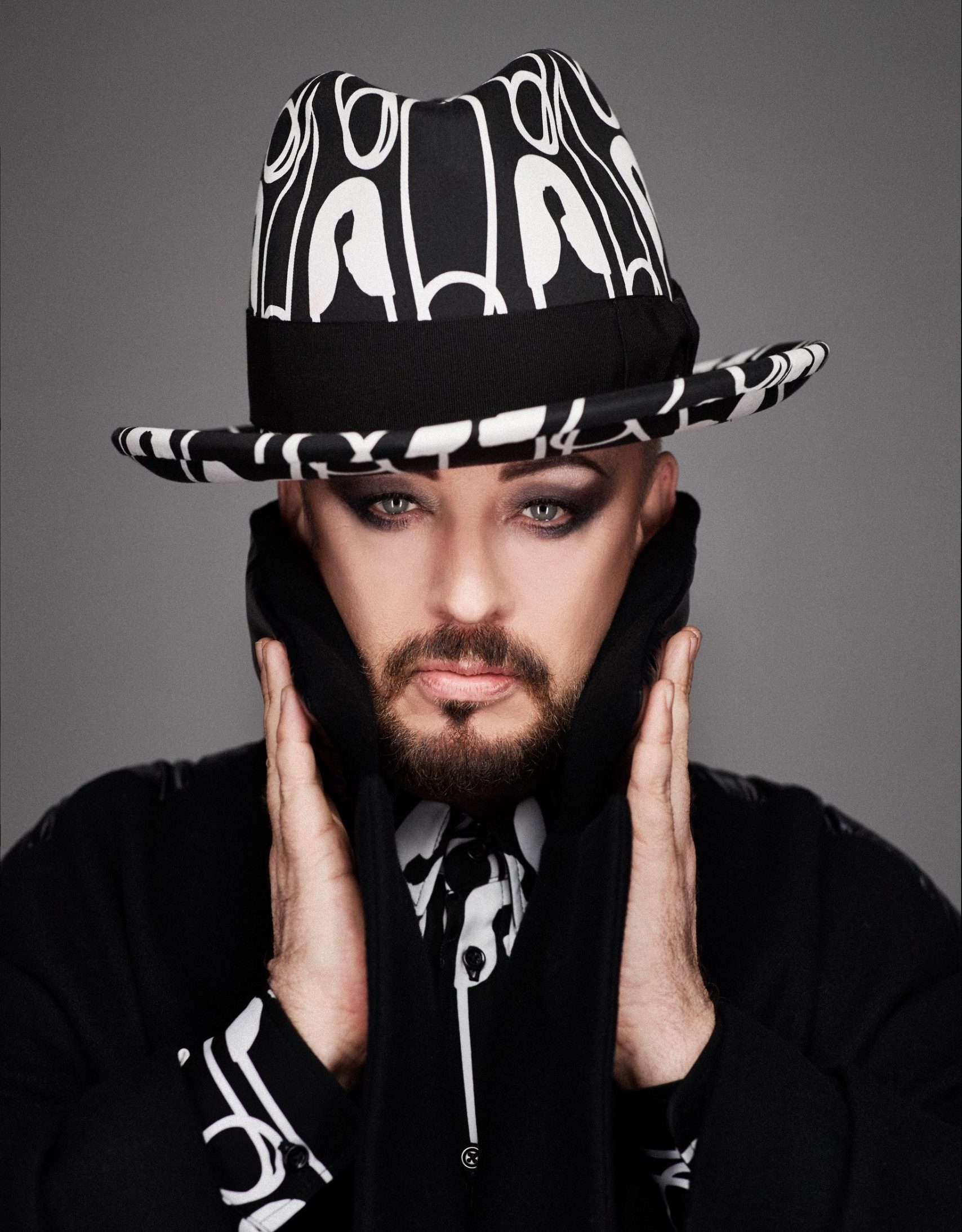 When Boy George first appeared on Top of the Pops with Culture Club in 1982, he instantly had people talking. The New Romantic pop sensations went on to achieve seven UK Top 10 singles, nine Top 10 singles in the USA, and nine Top 20 singles in Australia – including 'Karma Chameleon' and 'Do You Really Want to Hurt Me –  and sell over 100 million singles and 50 million albums worldwide. In 1984, the band picked up the Grammy Award for Best New Artist, and the awards for Best British Group and Best British Single at the BRIT Awards.
Culture Club became the first group since The Beatles to have three Top 10 hits in America from a debut album, and the first group in music history to have an album certified diamond in Canada.
After Culture Club's split in 1986, Boy George released his debut solo single 'Everything I Own', which reached #1 in the UK and reached the Top 10 in an additional eight countries. In a solo career spanning three decades, Boy George has released nine studio albums, as well as 1993's 'At Worst… The Best of Boy George and Culture Club' compilation album.
Aside from performing music, Boy George also wrote the lyrics and co-wrote the music to Taboo, a stage musical based on the New Romantic scene of the early 1980s, for which he was nominated for a Tony Award for Best Musical Score.
Turning his attention to DJ-ing in 2007, Boy George has performed sets in Australia, Dubai, Germany, the Netherlands, New Zealand, Canada, the UK, France, Brazil, Belgium, and Russia, amongst others.
In January 2016, Boy George became a coach of the fifth series of The Voice UK, with his act Cody Frost reaching the series' final. After a successful series, Boy George then became a coach on the sixth season of The Voice Australia in 2017, with his contestant Hoseah Partsch finishing in second place. In early 2017, Boy George participated in the US series The Celebrity Apprentice, alongside Arnold Schwarzenegger, finishing in second place.
In 2016, Boy George reunited with Culture Club for a 40-city tour which saw the band play to sold out crowds in Australia, Japan, and the USA, before culminating at The SSE Arena, Wembley in London.
In 2017, Boy George teamed up with Dior, starring in the new campaign for Dior Homme, and in October 2018, Boy George and Culture Club released their first album in almost 20 years, 'LIFE'.