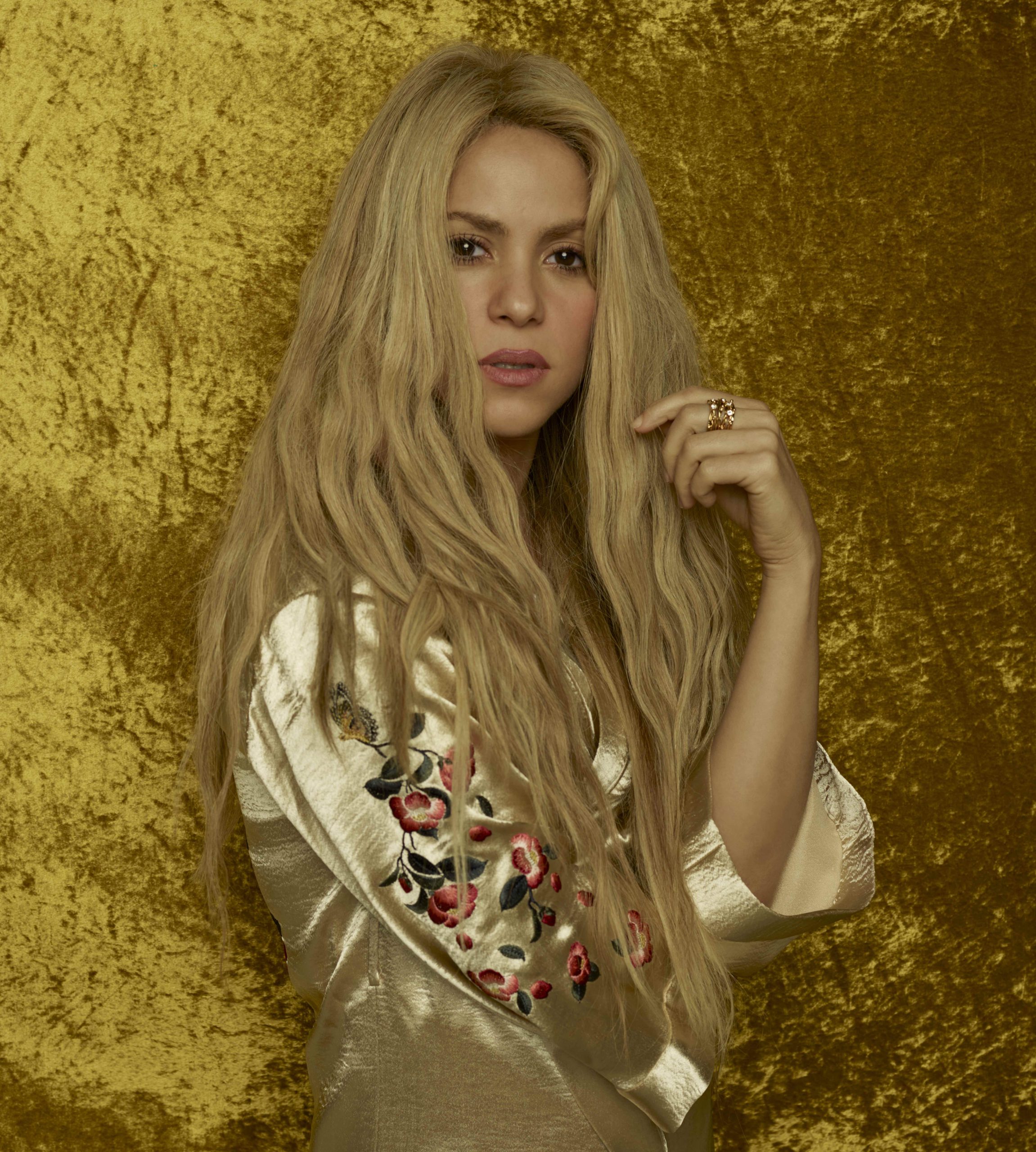 Over the course of her career, Colombian singer-songwriter and GRAMMY® winner Shakira has sold over 60 million records worldwide and has won numerous awards including two GRAMMYs®, ten Latin GRAMMYs®, and several World Music Awards, American Music Awards and Billboard Music Awards, to name a few.
She is the only artist from South America to have a number one song in the US, and has had four of the 20 top-selling hits of the last decade. At the age of 18, she founded the Pies Descalzos (Barefoot) Foundation which currently provides education and nutrition to over six thousand impoverished children in Colombia and is expanding its work to other countries, including newly launched projects in Haiti and South Africa. In October 2011, Shakira was named a member of President Obama's Advisory Commission on Educational Excellence for Hispanics.
Shakira served as coach on the 4th and 6th season of "The Voice," NBC's hit reality vocal competition series that searches for the nation's best voice. Her tenth studio album "Shakira" was released in 2014, featuring hits such as "Can't Remember to Forget You," with Rihanna and "La La La (Brazil 2014)" which she performed at the finals of Fifa's World Cup 2014 in Brazil. In 2016, she starred as Gazelle in Disney's record-breaking film "Zootopia," as well as contributing to its soundtrack with "Try Everything".
In June, she launched "La Bicicleta" with fellow Colombian artist Carlos Vives, which broke records in Colombia when it remained #1 for 18 consecutive weeks and spent 13 weeks at #1 in Spain, as well as reaching #1 on US Latin iTunes. The video, shot in Shakira and Carlos's hometowns of Barranquilla and Santa Marta, respectively, has over 1 billion views on Vevo to date. It was followed up by the seductive track "Chantaje" (Blackmail) feat. Maluma. With over 2 billion views on YouTube, it is one of the platform's biggest Latin hits in history. It also reached #1 on the "Latin Airplay" chart and was certified Double Platinum in Spain. Shakira recently released her 11thstudio album, "El Dorado" which was recorded primarily in Spanish. Upon release, the album charted #1 on iTunes in 37 Countries. Shakira and JLo were the 2020 Super Bowl Half Time Show performers.